Moreno Valley College Students Share Diverse Christmas Traditions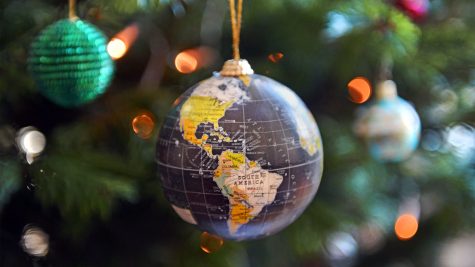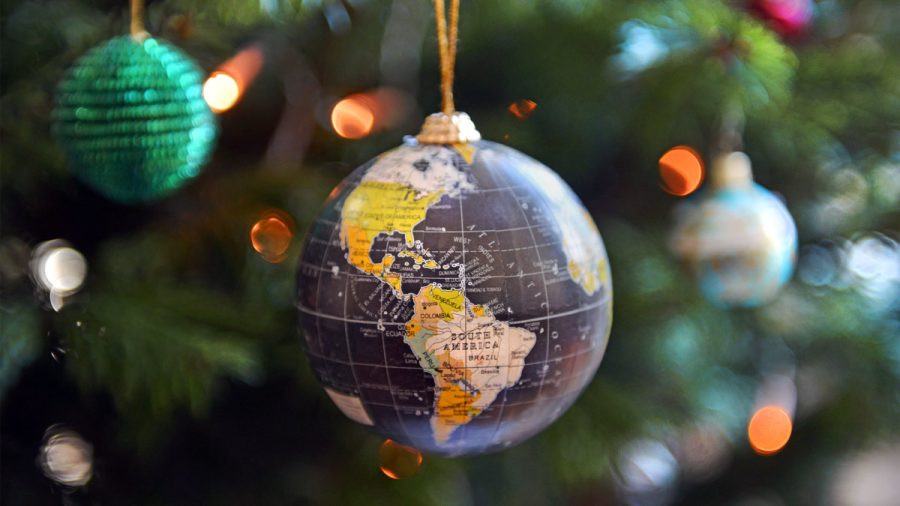 Christmas is a Holiday celebrated all around the world, and most people believe it is celebrated the same way. However, with the amount of diversity located around us, we should know that Christmas looks different in every household.
"I think it's great to share cultures with others. It's important that there is mutual respect and an understanding that culture shock is real but not bad, especially with Christmas traditions," said third- year Computer Science major, Joshua Peña.
Knowing about the variety creates respect for the people surrounding us. Peña's culture is Colombian-American, and they celebrate Christmas the 24th with lots of the best empanadas, lechona, tamales and buñuelos, made by his mom. Coming from a religious family, Santa was not a figure his family believed in, and presents would be opened right at midnight on the 24th, which differs from most American families in which presents are opened the morning of the 25th.
Peña has created his own tradition, where he eats the entire bucket of different flavored popcorn that they sell in stores with those holiday designs of landscapes or puppies. "I eat from it during the school break and play video games or watch movies either by myself or with others like my brother or cousins," he said.
Peña welcomes everyone else to try his tradition because the best way to experience culture is over food and it's great for starting an exploration of a culture he says. "I don't think there would be any problem with others joining in our traditions, however if they try to claim it as their own then that wouldn't be okay."
Likewise, second-year business major, Sarah Cappuccilli, with an Italian-Mexican background has created her own tradition with her family for Christmas. Instead of celebrating Christmas the 24th, her family loves to go and watch a movie. "We all go to the movie theater to watch whatever movie on Christmas Eve, and it doesn't have to be a Christmas movie." On the 25th they usually make a pasta dish, like lasagna from Cappuccilli's Italian side and desserts such as cannolis, or a lot of stuff with anisette, which is black licorice. She went on to say that they make a lot of "waffly" things and usually they have ice cream but it's like spumoni, the Italian Neapolitan.
Cappuccilli's family cherishes spending time together rather than buying gifts and going shopping. Due to the strong religious beliefs on Cappuccilli's Mexican side, her family focuses more on the appreciation of her family coming together. "They did not celebrate it [Christmas] and we were judged for that, so we were always trying to keep it calm and family focused," Cappuccilli said. Today, she wants to share her movie tradition, and cultural food with other people, along with that, in the future she hopes to have more appreciation for the season.
"I would like to give back, that's the big thing. I see a lot of families give back to the homeless, I feel like I would like to start that up," Cappuccilli said. "I don't want to force my kids into religion if that is not their thing and if they don't want to believe in Jesus' birth, I at least would like them to believe in giving back to the community."
Third year Psychology student Jokotade Shittu, was raised in Nigeria, and as a Muslim, she does not celebrate Christmas. "We do give gifts for the kindness of our hearts," Shittu said. "We do not decorate at all, just gifts, along with Nigerian food."  Shittu explained that some of the dishes include yollof rice, which is rice with tomato sauce and butter and oil. For snacks, she said, "we have small chops (finger foods) which includes fluffy sugary puff balls, meat (suya) and egg-rolls made with different ingredients." Shittu encourages other people try Nigerian food, but only if they're open-minded about it.
Christmas is a time of celebration in which families create their own traditions and/or follow the one's that were passed to them. Knowing about different cultural traditions opens the door to healthy friendships and relationships, and maybe a new way to celebrate Christmas.