Students weigh tough decision to drop courses as deadline approaches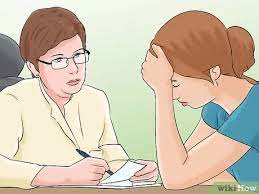 As the Fall 2022-23 term draws to a close and the deadline to drop a course at MVC approaches (November 12th), many students at Moreno Valley College feel as though they have no choice but to drop classes.
In spite of the consequences of dropping classes late in the term, college students often drop classes because they miss important material and fall behind on their classwork. In other situations, students find themselves overwhelmed. The classes are frequently more difficult than classes they took in high school. This can lead to many students struggling in their classes and not performing as well as they would have anticipated. As a result, students may experience a range of negative consequences, such as lower grades and lower grade point averages (GPA).
"I see classmates that have children and are succeeding, and they make it their goal to finish college by a certain age or year but for me, I don't have that sense of duty," said Samantha Gonzalez, third-year, Computer Science major. "I feel like I have time and the support I need to stay in college."
The cost of tuition can also greatly influence a student's decision to withdraw or drop out of classes unless the student is receiving financial support in the form of scholarships, veteran benefits, or FAFSA.
"I have to take out loans before I transfer and currently work two jobs so that I can be financially stable, but I would like to continue college and finish my degree," said second-year business major, Sarah Cappuccilli,
Every student has their own battles to face but the best step to take before withdrawing from a class is to talk to a counselor. Counselors have seen and lived through similar situations, and they have the knowledge and resources that can help students succeed.
Academic advisement can be obtained at MVC by meeting with your counselor in the engagement center located inside the new welcome center at the entrance of campus. Like many other schools, counselors at MVC are available to provide academic guidance and help students achieve success.
College provides many resources to ensure students are able to reach their personal and academic goals. These resources are both on and off campus and can take many different forms. Counseling services, academic advising, and tutoring are just a few of the resources that can be found at most colleges. All of these resources can help students in different ways and are pivotal tools students can access to make certain they stay in college.
Leave a Comment
Donate to Moreno Valley College Herald
Your donation will support the student journalists of Moreno Valley College. Your contribution will allow us to purchase equipment and cover our annual website hosting costs.