Plans to Build Dorms Underway at MVC
As housing costs continue to rise nationwide, housing insecurity is a growing issue among college students, especially those that attend community colleges. However, things are about to change for many MVC students who struggle with inconsistent housing.  
The idea of building dorms on campus was first mentioned  during the fall of 2021. The school completed a survey for students who are dealing with housing insecurities. Once they received the results from the students, faculty members and the college administrators came to an agreement to ask for a grant.  
"The college has received funding from the state to do planning and exploration to have housing here for our students, so we are in the design phase as of right now," said Vice President of Student Services Christopher Sweeten.   "The goal of moving forward with doing declaration and the designing for student housing happens next then we will apply for construction funding to support the actual building of units." 
Since the grant has not been received, the construction date and the number of dorms is undetermined at this time. The college anticipates receiving full grants by June or July of 2023. Once the grants have been received, the plan is to begin building the dorms on parking lot A or near the soccer field. However, if it's too rocky and expensive to build there the school may have to purchase additional property from the city for the construction.
In keeping with MVC's values, the future dorms will have gender inclusivity and they will make sure to respect all identities and backgrounds. Vice President of Business Services Majd Askar, recently took a team to Cal State Los Angeles to tour their housing units which emphasize similar values and principles.  
For students who deal with housing insecurities, the dorm will help ensure they have affordable housing options and one less stressor while in school. According to a March 2019 survey from the California Community Colleges website (https://www.cccco.edu/About-Us/News-and-Media/Press-Releases/Food-Insecurity-Homelessness) most students face food insecurities but 20 percent of students have faced homelessness. The article also mentioned 32 percent of students said they experienced a rent or mortgage increase that was difficult to meet and 28 percent could not pay the full cost of utilities and meet their full rent or mortgage obligations. 
Both VP Sweeten and Student Body President, Kemari Wofford insist the dorms will be affordable for those students who decide to live on campus. The financial aid package will be built around the total cost of attendance whether students decide to live on or off campus. Moreno Valley College is also working with its foundation to consider additional scholarships to help those students who can't afford it. The only thing that students will need to worry about is keeping their property clean.   
Students like Ingrid Flores are all for the idea of dorms on campus, but only under one condition: "if MVC does build dorms on campus I will be up for the idea of moving in, but only if I will be able to have my own dorm." 
Leave a Comment
Donate to Moreno Valley College Herald
Your donation will support the student journalists of Moreno Valley College. Your contribution will allow us to purchase equipment and cover our annual website hosting costs.
About the Contributor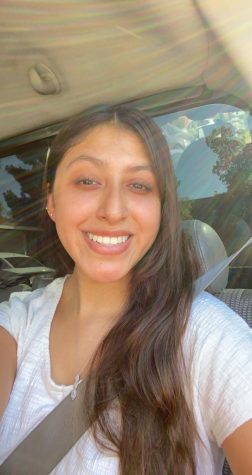 Maribel Brito, Staff Writer
Maribel Brito is a fourth year student here at Moreno Valley College. She is majoring in Liberal studies and in her free time she likes to walk her dog...